Overview​
This guide demonstrates how to delegate your RON stake to a validator and how to view all your delegations. The delegation tutorial is provided in two formats: video and text.
Before you start​
Have RON tokens in your Ronin Wallet.
Delegate RON​
Video tutorial​
Learn how to stake your RON with this official Staking Tutorial.
Text tutorial​
Go to RON staking > Connect wallet.
Switch to the All validators tab, then pick a validator you want to delegate to, and then select Delegate.
To learn more about a validator before making a decision, open the details page by selecting the validator's name from the list. For more ways to learn about a validator, see Track validators.
Enter the amount manually or choose Max to stake all available RON, and then select Delegate. Expand the estimated annual rewards to reveal your estimated monthly and daily earnings.
Confirm the transaction.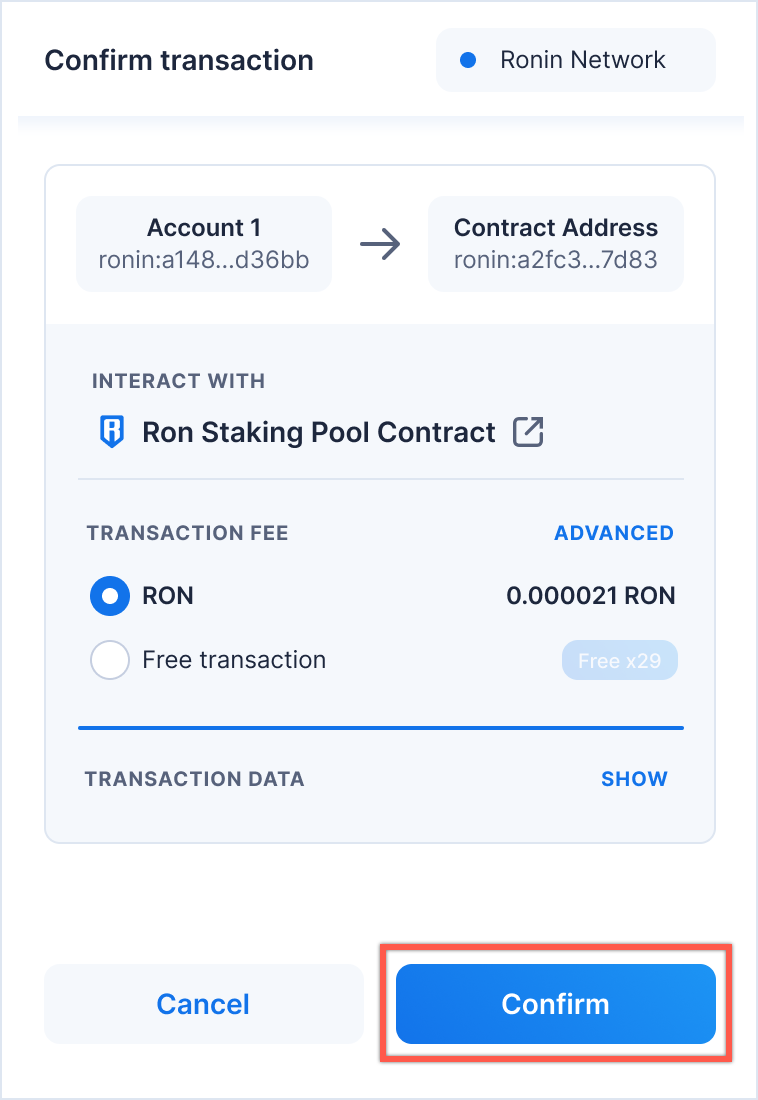 View your delegations​
To view the list of validators that you delegated to, go to RON staking > My staking.